Who we are
An integrated renewable energy corporation
Founded in 2011, Convalt Energy, Inc. is a portfolio company of ACO Investment Group. With a team of over 180 employees, Convalt Energy is gearing towards becoming a global independent renewable power company. Our power generation sector develops, operates, and maintains solar power plants and waste-to-power plants. Based on our success in the solar industry, we are currently developing cutting-edge waste-to-power projects!
We are diversified across various regions and generation resources. We began renewable power development in the challenging frontier markets of Southeast Asia and Africa. Over the years, we became one of the few companies to execute bankable power purchase agreements in these extremely difficult markets because of our notable achievements.
In 2022, we will open the doors to one of the largest solar panel manufacturing plants in the United States. After SunPower closed its manufacturing facility in Hillsboro, Oregon, we purchased their manufacturing lines to keep production in America. We are relocating the facility to our headquarters in Watertown, New York. Our Management team has extensive hands-on experience with over 100 years of collective experience in renewable power development.
Our Businesses
Daring and Caring
What's life without aspiration?
Our business model focuses on the future. Our mentality is to think about where the world will be in 50 years and start building towards that. Everything we do is targeted towards making Earth a better place for future generations. Instead of focusing on what is beyond our planet, we focus on making Earth cleaner and cooler!
From day one, the Company's DNA has been coded to undertake extremely challenging projects. This has not changed, and we continue to thrive. We pride ourselves on our ability to execute our vision and mission regardless of the challenges.
We have two exciting projects underway in Myanmar and Lao P.D.R Please visit www.mandalaysolar.com and www.solarlao.com for more details about these projects.
Manufacturing
For years the commitment to solar manufacturing has been missing in America.
Convalt Energy is on track to revive this industry by becoming the second largest monocrystalline solar panel manufacturer in America.
EV
Electric Vehicles (EV) are the future of the automotive industry. The need for EV charging stations is proliferating. We are providing next-generation solutions to meet these demands. Our initial focus is on New York and California, and we are expanding across the United States.
Power Generation
We started developing projects in Asia and Africa. With a revitalization of interests in solar in the United States, we have turned our focus back home to develop large renewable developments, including solar, wind, waste to power, and storage. MACS 911 is our first major project in America.
Power Transmission
New power transmission supergrids are needed to implement renewable energy on a mass scale. Our American Supergrid proposes to develop one of the boldest initiatives in power grid development. Work with us on executing this – humanity needs it!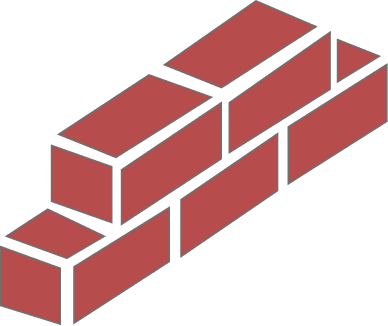 Construction
Our subsidiary Lincoln Infrastucture, LLC ("Lincoln") is a construction company that focuses on projects related to our core businesses. Lincoln specializes in constructing solar power plants, waste to power plants, data centers, construction and demolition of commercial and factory buildings and complex moves of factory production lines. Contact us if you wanna work with us!